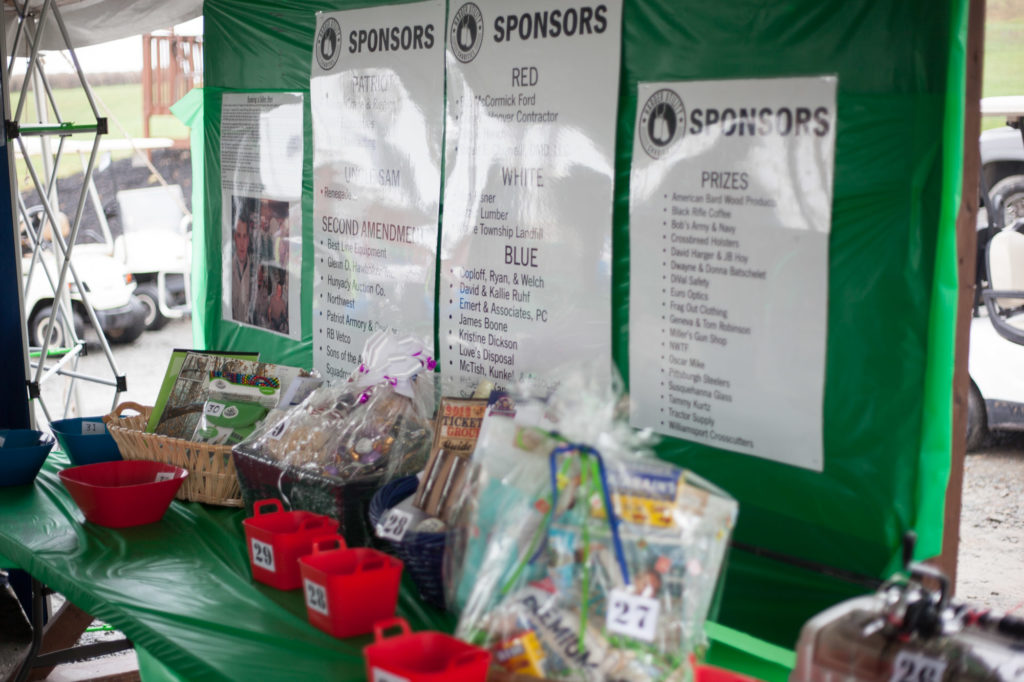 Harger Utility Charities, Inc. is a charity organization that hosts events and fundraisers for veterans and their families.
The Annual Harger Utility Sporting Clays Tournament benefits a hand-selected local veteran and their family. The tournament takes place every year at Thunder Ridge Sporting Clays in Middlebury, PA. Teams of up to four contestants sign up for a day of fun, food, and prizes. All proceeds from this exciting event benefit a veteran in need and their families. We are thrilled to continue this tradition every year with the help of our sponsors and outdoorsmen and outdoorswomen such as yourself.
For our 11th event, we are pleased to announce that this is the year of our first woman veteran beneficiary. Trying to better her and her son's lives, Candace joined the Army and was deployed to Iraq. Shortly after, she injured her back to the point where she would have to be medically retired. Due to the underlying stress of her medical issues, Candace developed PTSD and has struggled to find her purpose after leaving the armed forces. The proceeds from this year's event will go directly to Candace and her son. Please download the brochure for more information.
Showing all 8 results